Hi there! 
Since I was young, I loved to help others.  It just feels so good knowing I can actually make a difference in even one person's life…and I've always held onto that feeling!   I come from a family of teachers, caregivers, and leaders and have always known that it is also my calling to teach and lead…in a caring way.  My first "supervisory" position in business was at the tender age of 17. It was my job to train and lead a small team of salespeople (about 15).  I loved it…and, I was good at it!   Life progressed, awards and accolades were received…and I evolved, learned and grew.   
Over the years, my passions tended toward human behavior, people/project management, marketing, and finance.  Lo and behold…those are some of the key components toward sales and business success!  Decades have come and gone and my passions remain the same.  Now, I am honored to be able to share my experiences, failures, and successes with you.  
Your highest and best always!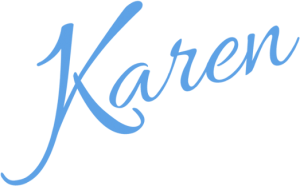 ---
KAREN LAWRENCE
Karen has operated and created multi-million dollar businesses and increased many clients' net worth by hundreds of thousand of dollars…and in a few cases, millions of dollars.   She has worked with celebrities, professional athletes, and multi-millionaires.   Always high ranking in sales and management in previous careers, she was respected and admired by her peers and superiors.  There have been many achievement awards awarded to her over the years for sales, service,  productivity and her leadership skills.   Karen is a proven leader.  Although she considers herself more of a teacher than a coach,  she has in fact "coached the coaches" and "advised the advisors".
She is a public speaker, business coach, business advisor, tax advisor, author, and advocate for your dreams!
Having spent o
ver 20 years in the financial services industry and over 30 years in business management, Karen has not only drawn on her own experiences, but also those of her peers and her extensive personal research.  She has learned from and trained with the best of the best in business and personal growth.  Combine that with her strong desire for continued knowledge and a drive to "do the right thing" for her clients, you know she will provide the best advice available to your unique situation.
In addition to Karen's business acumen, she is an Enrolled Agent (EA).  Enrolled agents (EAs) are "America's Tax Experts". EAs are the only federally licensed tax practitioners.  While she has a strong background in many areas of finance and investments, her primary interests are serving the entrepreneurial sole proprietors who have passion and drive.
If that isn't enough, Karen is the founder of several business & networking groups for the local Arizona business community.
For fun, and to help those who struggle with building relationships and selling, Karen has written her first book "How Selling Is Like Dating".
One of Karen's talents is her ability to gather information from multiple sources and break it down into the "usable and valuable" information that every small business owner needs.   What makes her unique is that she understands that there is NEVER just one way to accomplish a goal. Because of that skill, when she shares and educates, she does so in an objective way so your business remains "your" business.  Whether you are a startup looking for advice, a seasoned entrepreneur looking for new ideas or a refresher course, or an individual looking for guidance due to life event changes Karen is there to help.
Karen's latest venture is this Membership site.  Simply put, it was created to consolidate, into one place, all the tools and guidance you need to get an edge in business and life!
It would blow your mind to know and experience the drive and time Karen spends simply "learning". 
An eternal student, she has accumulated thousands of hours of education in business and personal development. Hundreds of books have been read, dozens and dozens of seminars and webinars have been attended…all to learn how best to bring her own business to massive success.  
Now, she is sharing it with you!